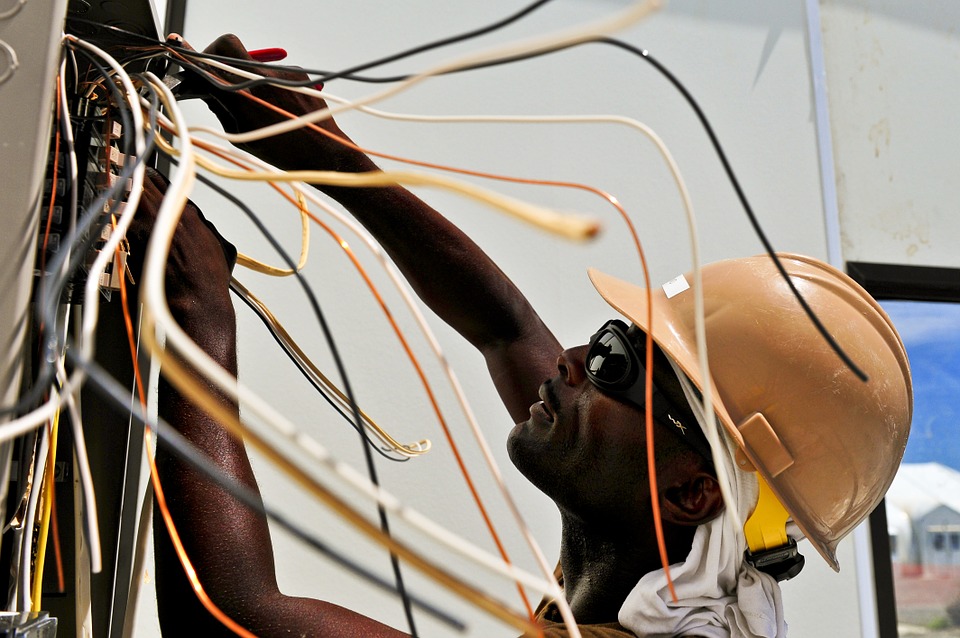 With electricity powering our nation's infrastructure, more and more people are looking to start a career in the electrical industry. According to the Bureau of Labor Statistics (BLS), the number of electricians in the United States is expected to grow at a rate of roughly 9% from 2016 to 2026.
With the newfound interest in electrical work, there's a greater risk of injury. The Occupational Safety and Health Administration (OSHA), however, is looking to raise awareness for safety hazards in the electrical industry.
The Dangers of Working Around Electricity
As explained on OSHA's official website, working around electricity can be dangerous. Overhead power lines, for example, can carry a fatal amount of electricity. If a worker comes into direct contact with an active overhead power line, he or she may be electrocuted. This is why OSHA recommends staying at least 10 feet away from all active overhead power lines.
And because overhead power lines are typically installed 12 feet off the ground, electricians must access them using a ladder or bucket truck. Of course, this adds a new safety hazard to the field of electrical work. If an electrician isn't secure on the ladder or in the bucket truck, he or she may fall.
According to OSHA, one of the most common causes of injury in the electrical industry is lack of ground-fault protection. Without ground-fault protection, electricians are more likely to suffer shock or electrocution.
How to Stay Safe When Working Around Electricity
The good news is that there are several steps electricians can take to reduce their risk of injury and fatality when working around electricity, one of which proper training. All electricians should receive proper training on how to safely work around electricity.
"Working with electricity can be safe if employers provide workers with adequate training, and implement appropriate systems to reduce the risk of workplace injuries," said OSHA Regional Administrator Kimberly Stille.
Additionally, OSHA recommends electricians use non-conductive ladders work working around electricity. If a ladder is made of a conductive material, such as aluminum, they may be shocked or electrocuted. Conductive materials are characterized by their ability to transmit electricity with minimal resistance. As a result, they can absorb electricity from a power line or other power source.
Most importantly, though, electricians should follow OSHA's standards for electrical safety.
You can view OSHA's standards for electrical safety in the general industry by clicking this link.
Recent Posts
Statistics show that nearly three-fourths of all weather-related crashes occur when it rains. As the …

The Occupational Safety and Health Administration (OSHA) wants employers to know that digital safe …

Telecommuting has become increasingly common in the United States. According to a recent report by G …