Ear Band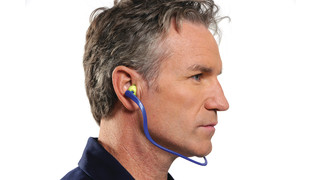 Safety Company is dedicated to providing any industry the safety solutions they need. For quality ear protecting equipment, browse through our flexible ear bands product line. Ear bands are considered to be a bit more attractive than earmuffs; they are more comfortable than disposable earplugs and are most useful when it comes to suppressing or blocking noises.

Protective Ear Gear
Ear bands are popular for their ability to easily slip on and off when intended use is applied in short intervals. Safety consultants highly recommend these ear bands for managers or supervisors who may be required to visit noisy work environments frequently.

We offer only quality ear bands from trusted brands like Elvex, Howard Leight, Radians and Moldex. Enjoy optimal ear protection with any of our carefully chosen ear bands.