Ear Plugs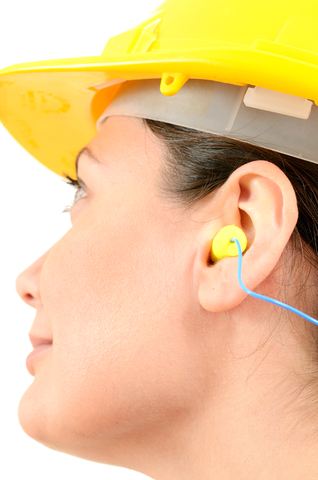 Earplugs are useful in protecting one's hearing ability when they are working in a noisy environment. Ears are one of the most delicate parts of the body. Excessive exposure to boisterous areas without the proper protection can cause irreversible damage to the eardrums. Our ear plugs are built to keep workers from experiencing long-term hearing loss. Most of our earplugs are reusable and can be used by children and adults of any age.
Affordable Hearing Protection with Ear Plugs
Studies have shown that repeated ear absorption of high-pitched sounds could negatively impact your hearing, sometimes leading to symptoms of deafness.
Available in bright colors for fun use or neutral colors to blend with skin tone, you can choose a set of earplugs that will provide you with safety.
Inserting ear plugs properly: It is recommended that you insert earplugs by pulling the ears back. Once your ear canal is shifted, you can easily slide your favorite pair of earplugs into the ear canal.
This method creates a comfortable level of tightness inside the ear to block loud noise from traveling in.
Avoid experiencing ringing ears or noise triggered ear pain by purchasing a pair of durable ear plugs today!