Paint & Pesticide Safety Cabinets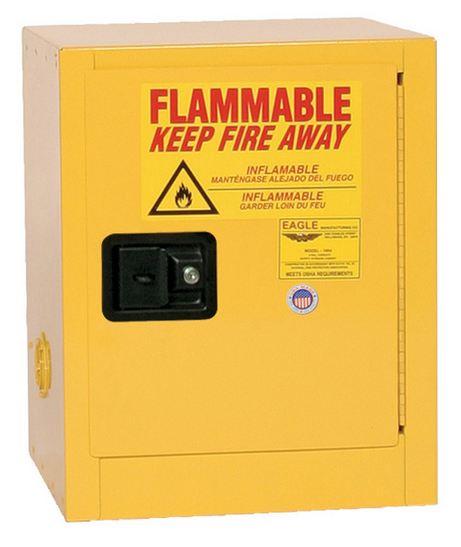 Our Paint and Pesticide Cabinets offer companies, organizations and residential homes who own highly-flammable materials or liquids, a way to properly store them when not in use.
Fire Resistant Cabinets for Chemical Storage
All of our safety cabinets are designed to meet the needs of every business or labor environment. Available in multiple sizes, the largest holding up to 96 gallons, with various colors to match any specifications - all paint and safety cabinets are labeled with visible hazard notices such as "flammable" and "keep fire away" signs.
Pesticides pose great danger to people and the environment when inadequately stored. With our wide range of Pesticide safety cabinets, you can now segregate liquids stored at the worksite, eliminating the potential for drips and spills during the transfer of pesticides or paints. Variant pesticides and paints stored separately restrains one from polluting another or the incidental use of the wrong chemical.
Safety cabinets that are specifically designed to house these types of chemicals offer features including:
*Sturdy double-wall
*18-gauge steel construction with 1½" of air space
*Dual flame-arresting vents
When you need to guard people for safe handling protocol and the facilities from spills, get Safety Company's pesticide storage cabinets that will help you take care of it. These storage cabinets are ideal for agribusiness, turf management farms, nurseries, lawn care, parks and recreational facilities that have EPA, WPS or OSHA-compliant requirements to safely store pesticide chemicals and equipment.