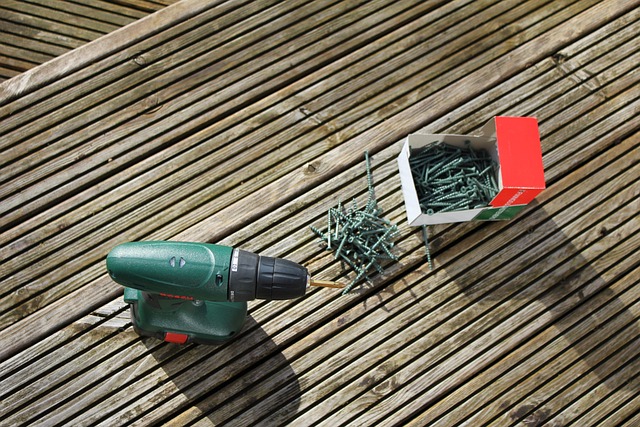 Power drills have revolutionized the construction industry. Consisting of a handheld tool with an electrical motor, they allow construction workers to quickly and effortless install fasteners. Rather than using a manual screwdriver, they can use a power drill. Power drills, of course, contain many different parts. If you're thinking about buying a power drill, you should familiarize yourself with their parts.
Chuck
The check is the part of a power drill that holds a bit. All power drills require the use of a bit. They typically don't have a fixed bit, though. Rather, you can remove the current bit from the check while replacing it with a different bit. The check is simply the adjustable tip of a power drill that holds a removable bit.
Trigger
As you may know, the trigger is the button-like component that's used to activate a power drill. To use a power drill, you'll need to pull the trigger. Pulling the trigger will spin the chuck at the speed for which your power drill is set, thereby driving the attached fastener into or out of the workpiece.
Rocker Switch
A lesser-known part of a power drill is the rocker switch. Also known as the rocker toggle, it's a button that you can press on either the right or left side to change the direction in which the chuck turns. Rocker switches consist of a single part with two different buttons: a button on the left and a button on the right. To change the direction in which the chuck turns, you'll need to press the appropriate button.
Handle
The handle is the part of a power drill that you hold. It usually consists of a long, ergonomically designed shaft. Most handles are also designed with a textured surface so that you can grip them more easily. To use a power drill, you'll need to grip the handle.
It's important to note that some power drills are equipped with an auxiliary handle as well. An auxiliary handle is a secondary handle -- typically longer than the main handle -- that allows you to grip a power drill with both hands. You can use one hand on the main handle and the other hand on the auxiliary handle.
Battery
The battery, of course, is the power supply. With the exception of corded power drills, all electric power drills have a battery. Most of them use nickel-cadmium (NiCd) or lithium ion (Li-Ion) batteries. The battery is found on the bottom of a power drill. Depending on the specific type of battery, it may be removable or non-removable.
Recent Posts
June 20th marks the first official day of summer in the United States. During this time of year, you …

Air conditioners often fail at the worst time. Your air conditioner may work fine throughout the yea …

Want to lower your risk of heart disease? If so, you should consider adding more fruits and veggies …