Mens Coveralls & Overalls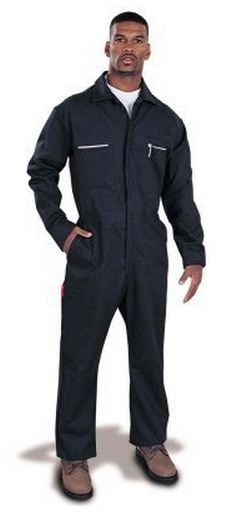 Men's Coveralls or overalls are a type of one-piece clothing designed to accommodate's men's varying body sizes, as well as withstand strenuous activities for various types of work. They are loosely-fitting, worn over your own clothing to make you more comfortable and safe during work.
Each type of men's coverall is designed for certain types of job, but most workers such as train engineers, mechanics, train engineers, assembly line workers, industrial workers, pilots, firefighters, and ranchers, wear them to keep them and their own everyday clothing safe from chemicals and tearing. It should cover the wearer's entire body, from wrists to ankles, and sometimes it has a built-in hood for convenience.
What Type of Men's Coveralls Should I Wear?
For fishermen, waterproof coveralls are the great choice to keep you dry and warm for fishing.
Firefighters, on the other hand, need FR (fire-resistant) clothing in their line of work. Coveralls of this type are made from coated or non-coated materials that are able to resist heat for longer periods of time.
Men's Coveralls are also great during winter or if your workplace is too cold to bear, as there are insulated coverall types to keep your body temperature warm and well-regulated. Here at Safety Company, we offer a wide range of men's coveralls to suit their needs. Contact us to know the right of coveralls for your job today!