Rope Grabs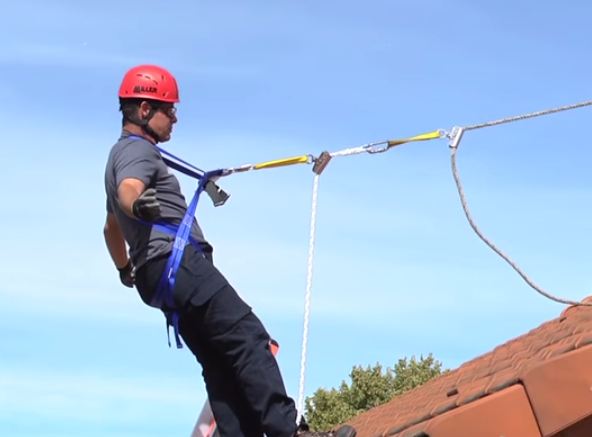 A rope grab is one of the essential parts of a vertical lifeline system. When properly installed and connected to your own rope, it will allow you to walk up and down a vertical lifeline/rope. There are three types of rope grab, but the main function of these three types remain the same: to stop you from falling suddenly while hanging on a vertical lifeline.
Know the Right Rope Grab for the Job
The first type is a manual rope grab, wherein you will have to hold on to its trigger to get yourself walking freely. In case of a sudden fall, releasing the rope grab's trigger quickly stops you from falling further. However, if you're hands are too busy with tools or you're fixing something while hanging on a vertical lifeline, you might opt for a trailing rope grab. This type of rope grab don't require you to squeeze its trigger but you need to move slowly for it to let you walk up and down. The third type is called a super anchor; it's lightweight and uses a certain type of knot to keep your hands free and do its tasks while safe from falling.
Here at Safety Company, we offer you a wide range of rope grabs that suit the needs and requirements for any task you need to complete. From manual rope grabs to super anchors, we also provide accessories and parts if you have existing rope grabs. Contact us to know the right rope grab for your needs to get them today!