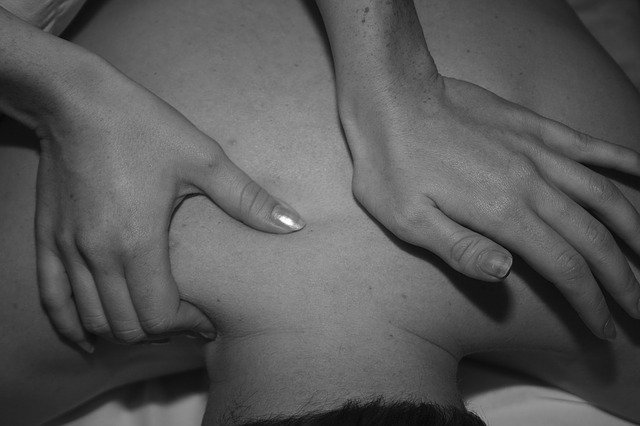 Do you suffer from frozen shoulder? Also known as adhesive capsulitis, it's a relatively common medical condition that affects up to 5% of the general global population. It's called "frozen shoulder" because of the way in which it restricts the mobility of the shoulder or shoulders. While some people assume frozen shoulder is a chronic condition with no available treatment options, there are ways to manage it. Below are several tips on how to get relief from frozen shoulder.
Schedule a Massage
Massage therapy has been used for decades to treat frozen shoulder and similar musculoskeletal disorders (MSDs). It's a safe, all-natural form of therapy that's highly effective at alleviating the symptoms of frozen shoulder. With massage therapy, a professional masseuse will manipulate the inflamed tissue in and around your shoulder.
Eat More Fish
No, that's not a typo. Adding more fish to your diet may alleviate some of the symptoms of frozen shoulder. Fish, especially fatty varieties like salmon and tuna, contain anti-inflammatory compounds known as omega-3s that counter the swelling associated with frozen shoulder. A hallmark symptom of frozen shoulder is swelling, which may occur in either one or both of your shoulders. Omega-3s, however, work to reduce swelling so that your affected shoulder or shoulders don't feel stiff.
Get Plenty of Rest
When your frozen shoulder flares up, try to take it easy by limiting the amount of physical activity you perform. As previously mentioned, this condition often results in swelling in one or both shoulders. If you're physically active, you may stress the affected shoulder or shoulders to the point where it causes additional swelling -- and that's exactly what you don't want to happen. Instead, take it easy by getting plenty of rest until your symptoms have subsided.
Talk to Your Doctor
Of course, you should talk to your doctor for more information on how to treat frozen shoulder. Depending on the severity of your frozen shoulder, he or she may recommend an over-the-counter anti-inflammatory drug like ibuprofen. Alternatively, your doctor may recommend a steroid injection. Steroid injections work by suppressing your body's inflammatory response. With frozen shoulder, inflammation is common because of the way in which your body responds to the injured tissue.
Don't let frozen shoulder disrupt your daily activities. Take a proactive approach towards treating and managing the symptoms today. With a little work, you can regain control of your life while minimizing the symptoms associated with frozen shoulder.
Recent Posts
Using a computer for an extended period can take a toll on your eyes. Your eyes will become more fat …

Riding a bicycle isn't just fun; it's good for your health. As a form of aerobic exercise, it will s …

While work-related injuries have declined over the past few decades, millions of workers are still i …